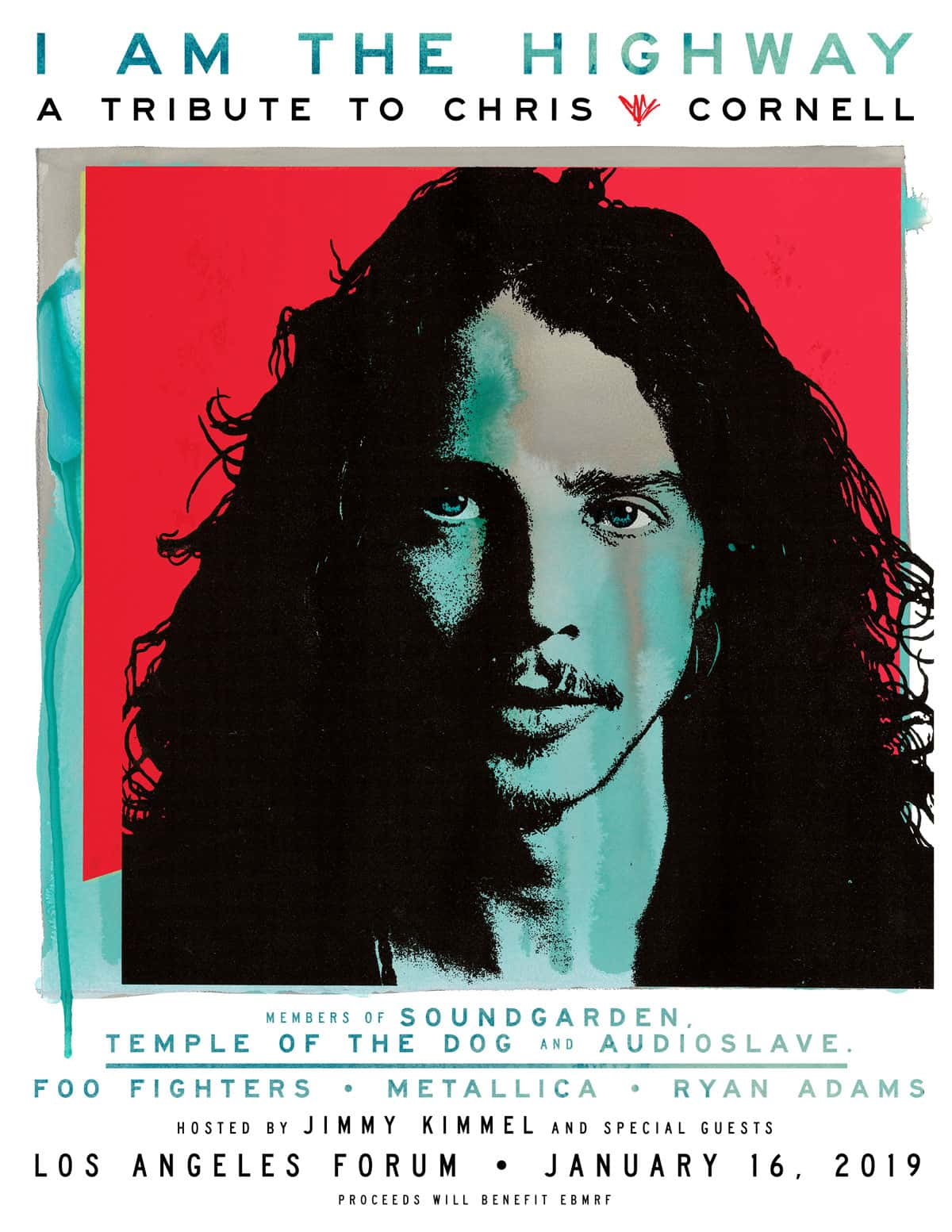 Chris Cornell's death has haunted me since May 18, 2017. I didn't understand suicide. Certainly not Chris' suicide. He was the one that had it all together. He wasn't fucked up all the time like Scott or Layne and Kurt. He was the voice of reason. Seattle's strength. I watched him howl into the stars May 15th in the middle of a farm in Wisconsin for Northern Invasion. I've seen him a couple times before, different venues, different cities. I had the honor of watching half of his set back stage with Taylor Momsen. She had just performed with The Pretty Reckless and was Chris Cornell's pick to open the upcoming Soundgarden tour. At one point in the middle of Rusty Cage, she turned to me and said, "Isn't this amazing? Isn't he amazing?"
The next stop in the tour had Soundgarden in Detroit. From all accounts, it was a wild and haunting set, but nothing out of the ordinary. It ended with a particularly disordered encore of "Slaves and Bulldozers" and Led Zeppelin's "In My Time of Dying". Chris had been telling us all along through his music.
On September 10th, 2017 I found my brother-in-law dead from suicide. His body went to the same morgue in Wayne County, Michigan. While I can't listen to Soundgarden just yet, tribute's like last night help the conversation of mental anguish, illness, and death. I'm sharing you the entire 5 hour concert for your own reflection. The set list is below.
– The Melvins (Buzz Osborne, Dale Crover, Steven Shane McDonald, Jeff Pinkus)
Kicking Machine
With Your Heart Not Your Hands
Leech
Heart Of Honey
Spoonman
– Rita Wilson
The Promise
– Nikka Costa and Alain Johannes
Disappearing One
– Chris Stapleton
The Keeper
– Foo Fighters (Dave Grohl, Taylor Hawkins, Nate Mendel, Pat Smear, Chris Shiflett, Rami Jaffee)
No Attention
Earache My Eye
Girl You Want
Everlong (Acoustic)
– Josh Homme
Rusty Cage
– Adam Levine, Jesse Carmichael, and Stone Gossard
Seasons
– Miley Cyrus
Two Drink Minimum
– Audioslave (Tom Morello and Brad Wilk)
Cochise (with Geezer Butler and Perry Farrell)
Be Yourself (with Geezer Butler and Juliette Lewis)
Set It Off (with Chris Chaney, Sam Harris and Tim Mcllrath)
Like A Stone (with Chris Chaney and Brandi Carlile)
Show Me How To Live (with Robert Trujillo and Dave Grohl)
– Toni Cornell and Ziggy Marley
Redemption Song
– Metallica (James Hetfield, Lars Ulrich, Kirk Hammett, and Robert Trujillo)
All Your Lies
For Whom The Bell Tolls
Master of Puppets
Head Injury
– Ryan Adams (Daphne Chen, Richard Dodd, Eric Gorfain, Leah Katz, and Don Was)
Dead Wishes
Fell On Black Days
– Temple Of The Dog
Preaching The End Of The World (Nikka Costa, Alain Johannes, Stone Gossard, Brendan O'Brien, and Josh Taylor)
Can't Change Me (Nikka Costa, Alain Johannes, Stone Gossard, Eric Avery, and Josh Freese)
Hunted Down (William DuVall, Jerry Cantrell, Stone Gossard, Jeff Ament, and Josh Freese)
All Night Thing (Fiona Apple, Brendan O'Brien, David Garza, Jeff Ament, and Matt Chamberlain)
Reach Down (Miguel, Nikka Costa, Stone Gossard, Brendan O'Brien, Jeff Ament, and Matt Cameron)
Say Hello 2 Heaven (Miley Cyrus, Brendan O'Brien, Stone Gossard, Jeff Ament, and Josh Freese)
Hunger Strike (Brandi Carlile, Chris Stapleton, Stone Gossard, Brendan O'Brien, Jeff Ament, and Matt Cameron)
– Soundgarden (Kim Thayil, Ben Shepherd, and Matt Cameron)
Rusty Cage (with Taylor Momsen)
Flower (with Marcus Durant)
Outshined (with Marcus Durant and Stone Gossard)
Drawing Flies (with Taylor Momsen, Buzz Osbourne, Matt Demeritt, and Tracy Wanamae)
Loud Love (with Taylor Momsen, Tom Morello, and Wayne Kramer)
I Awake (with Taylor Hawkins and Buzz Osbourne)
The Day I Tried To Live (with Taylor Hawkins and Buzz Osbourne)
Black Hole Sun (with Brandi Carlile, Peter Frampton, Tim Hanseroth, and Phil Hanseroth)